When I start a new SEO project, I always like to get baseline statistics. Without those numbers, there isn't a quantifiable way to show results. And results are what we are after! So, How to set up a new project in SpyFu?
Let's go!
SpyFu project and ranking reports
To get started, find out what the site ranks for currently. This report will tell you changes in ranking over the last year. 
Once that data is pulled, I export it into a Google sheet. SpyFu has a really handy option to export it directly into Google sheets – then it just needs a bit of cleaning up and we're ready to roll.
*This is a report I pull monthly for comparison.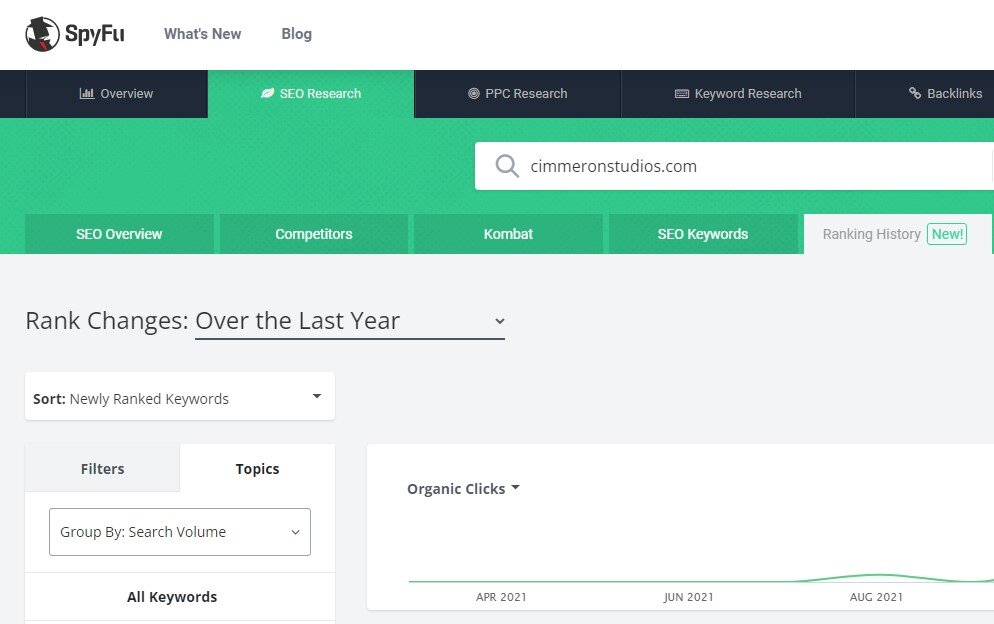 Next step, go to your project. If you haven't made one, do it now. 
You'll see the 'keyword universe' group. This is where all the keywords we're focusing on will be stored. 
When I import this first group into the Universe (I just like saying that), I will create a group for it.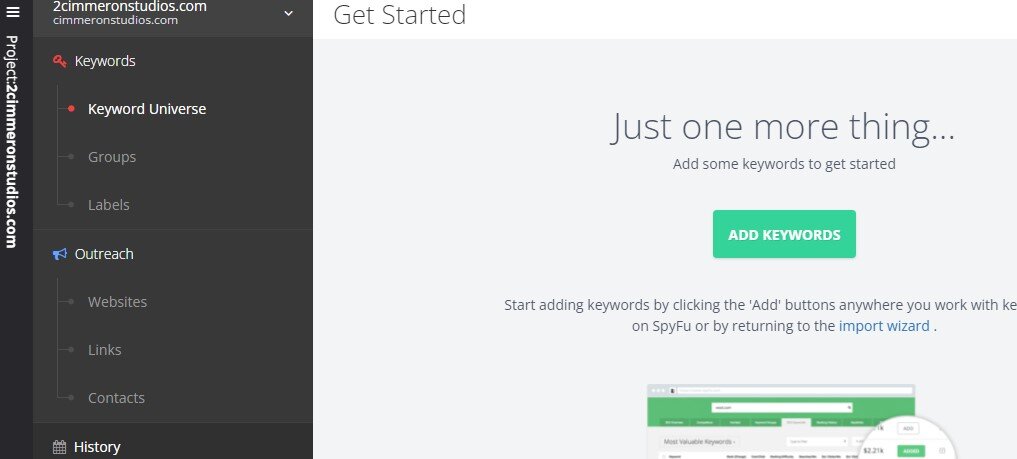 GROUPS are a very nice feature because it has a dashboard with some interesting statistics to review.
You still want to keep all of your keywords in the UNIVERSE, but this will get you a starting baseline for current site rankings.
You can also pull reports and export the data directly from each group and the Keyword Universe.