This project was a complete WordPress web design  website facelift. The original site was dated and needed some love.
Here's a snapshot of the original: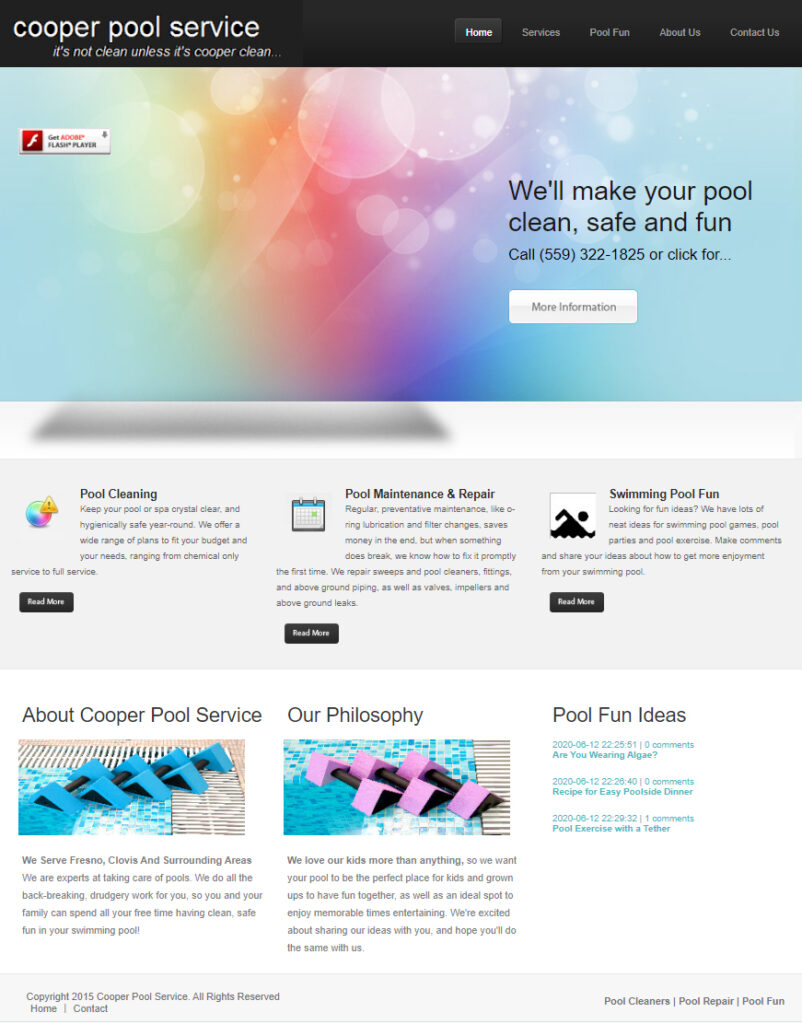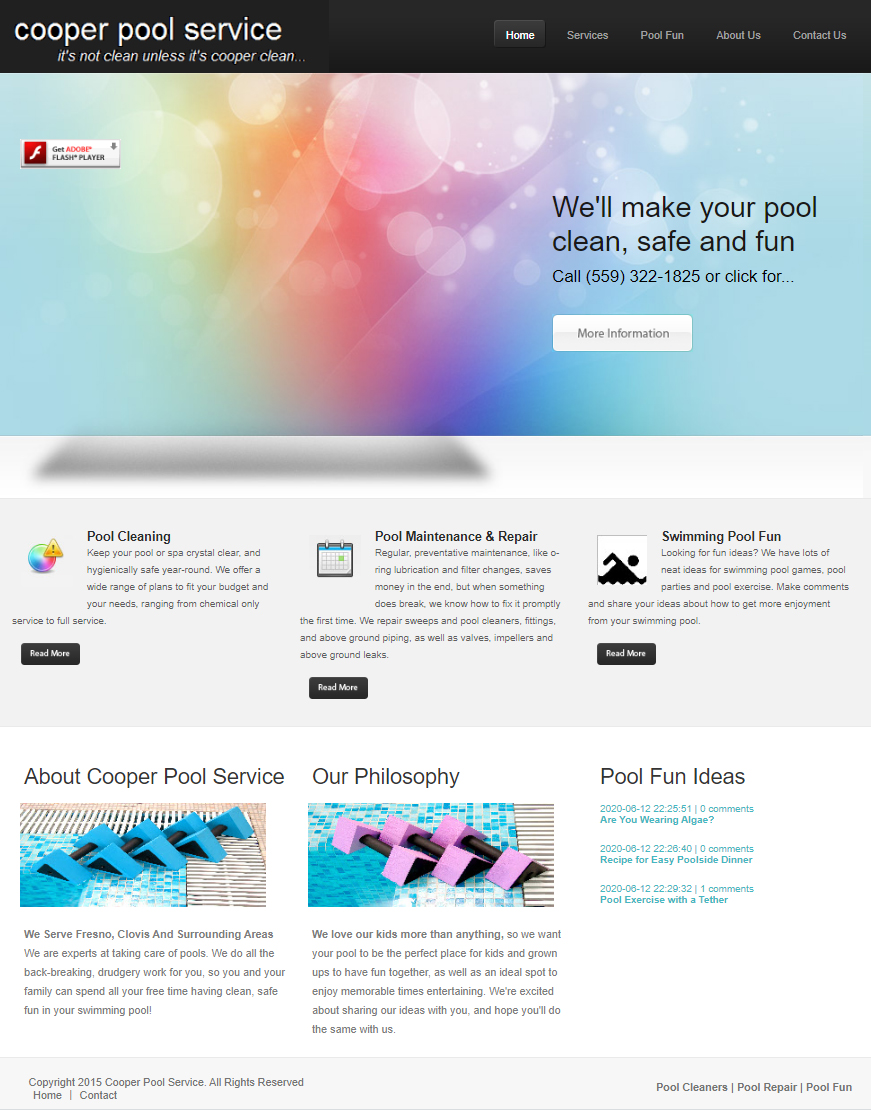 WordPress Web Design and Color
This web design is a good example of the use of colors and fonts to provide the audience with a vision of the company.
Blue = water, pools
Bubbles, Waves = water, pools
The font used for the company name also has a 'wavy' feel.
Working with Mozak Design, we created this attractive WordPress web design that is sure to please visitors to the site.