A Wix web design update was needed for Premier Logistics, who wanted a new look for their website. 
Their old website was dated and had a lot of extra information that just wasn't working for them.
Take a look at the old site: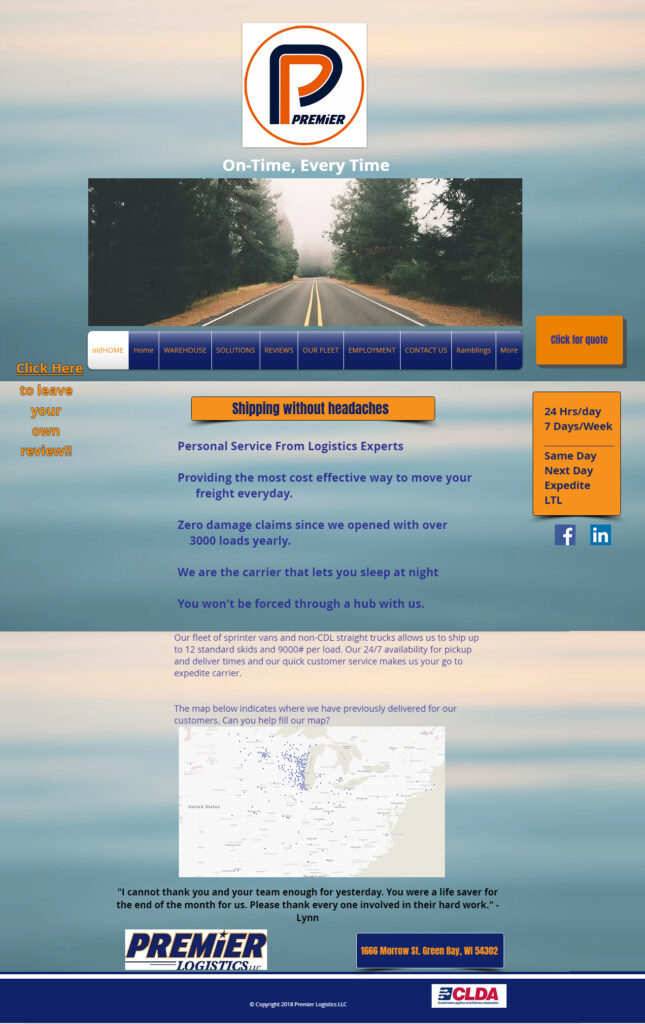 Their updated site is now a single page and has a clean look and feel.
The message is clear and there's a clear call to action.
Here's the live site, with a complete Wix website update completed: https://www.yourpremierlogistics.com/
And here's what the client had to say:
Transformed my website to make it simpler and easy. Very quick to make these changes. Very well impressed with time frame of completion.
So, why would you need us for your Wix web design? It's supposed to be an easy, beginners' platform, right?
It is and it can be great when you are just starting out as a small business owner. 
But one thing you should always remember is that small businesses, especially, need to delegate tasks when possible.
That frees you up to make more deals, spend time with your clients/customers and do what you do best – grow your business!
So, for Wix web design, hire the experts.